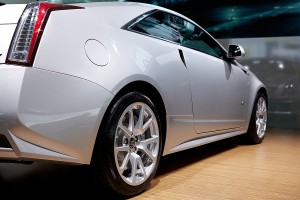 For decades we have had a Cadillac Dealership right here in Northridge.  It started as Neil Lear, then Northridge Cadillac and ended with Rydell Cadillac.  In 2009, Rydell Cadillac closed the dealership leaving the Northridge, Reseda, Encino, Van Nuys, Chatsworth and Granada Hills area residents without a dealership for service.
Over the last 44 years, many people have found our shop, which was originally Harry's Automotive Cadillac Independent Garage, is a better alternative.  As High Octane Automotive, we still maintain and repair Cadillac cars and SUVs for numerous customers.
We specialize in Cadillac repairs and maintenance and with our trained ASE Certified and Master Technicians, we are highly qualified too.  In fact, we are one of the small handful of ASE Blue Seal of Excellence auto repair shops in the San Fernando Valley.
If you own a Cadillac, here are some reasons you'll love our company rather than the Cadillac dealership:
We are a more convenient shop.

We are extremely well qualified to service your Cadillac.

We use OEM Manufacturers parts.

We get to you know you and your car.

We are a more friendly, helpful group of people that treat you great.

We've been voted Best Auto Repair shop by the Readers of the Los Angeles Daily News.